Open-Cell Foam Aluminum Foam Metal Light Body Composite Board
Introduction
The sound barrier is mute: the outer layer is made of metal punching plate, the inner core is low density sintered inorganic particle and foam aluminum, which is environment-friendly and pollution-free, and is specially used for making large outdoor noise barriers and indoor decoration for noise reduction and noise reduction.
Sound absorption and noise reduction performance: according to the standing wave tube method sound absorption coefficient and acoustic impedance rate measurement specification inspection, the noise reduction coefficient is 0.5, under the condition of leaving 5cm cavity, when the noise frequency range is 500-630hz, the sound absorption coefficient reaches 0.88, which is used to make large-scale highway and railway noise barrier, and the noise reduction effect ranks the international advanced level.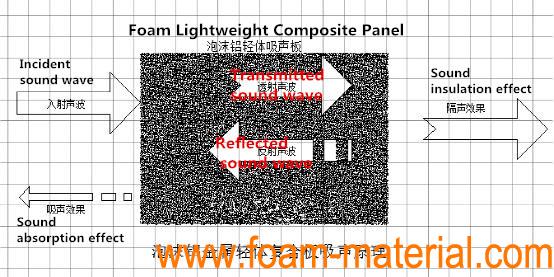 Performance of inner core material:
(1) foam aluminum: light weight, weight only 15-25% of the same volume of aluminum; sound absorption, non flammable.
(2) Filling material: it belongs to non combustible inorganic substance. When the open fire is burned to 700-800 degrees centigrade, it is non combustible, unchangeable, odorless and pollution-free;
In summary, the aluminum foam has the characteristics of light weight, no water absorption and good sound absorption, etc. most of the noise barriers currently built in China are made of metal or plexiglass plates, because the material itself has no sound absorption property, and it can only block the sound, and can not eliminate noise. There are also sound absorption panels with centrifugal glass wool, which can improve the noise reduction coefficient. However, the glass wool is brittle and easy to fold, easy to absorb water, and has weak anti weathering ability. It is not suitable for outdoor use and places with much water vapor. The dust generated after weathering is harmful to human body and will cause secondary pollution to the environment. Qiangye No.2 composite board avoids the inherent defects of the above materials. It is a special sound barrier board with high efficiency, durability and excellent environmental protection performance in domestic urban construction.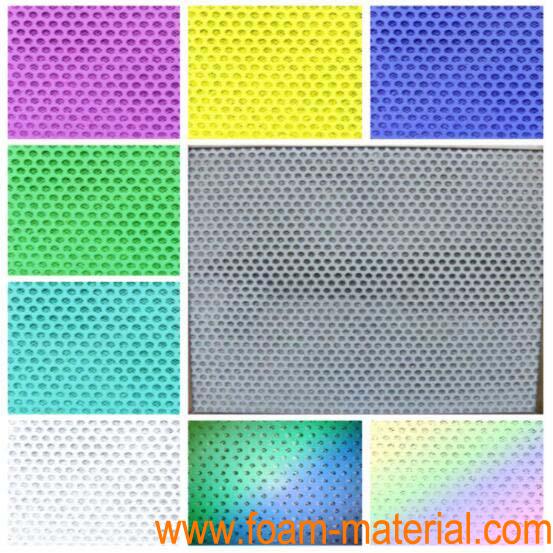 To customize various metal foams, please click the picture below for details: