Size Customizable 3D Graphene Foam Sheet
Features
The 3D Graphene Foam is made via chemical vapor deposition (CVD) processing. In course of CVD fabrication of graphene hydrogen and methane gases are introduced into a furnace that heats to 1000° Celsius. In the furnace is a nickel or copper film which captures a mono or multi-layer or graphene as the furnace is heated and the methane decomposes.
To create CVD Graphene Foam, instead of using a thin sheet of nickel to capture graphene, nickel or copper foam is used. The metal foam captures graphene in a similar foam structure. The metal skeleton is then etched away and left is a visible, porous 3D graphene foam structure.
This structure has a high surface area, which opens several exciting applications for Graphene Foam while maintaining most of two-dimensional graphene's properties1.CVD processing of Graphene Foam opens a cost-effective route for engineering a new class of ultra-light, highly conductive graphene-based materials with exceptional mechanical strength, flexibility, and elasticity.
The macroscopic size of the sample: does not exceed 2 cm'in width and 4 cm in length,
The macroscopic color:grey.
Advantages
1. It has good conductivity and is an excellent light porous conductive carrier.
2. On this substrate, we can grow a variety of oxide and hydroxide nanoarrays such as nickel oxide, cobalt oxide, cobalt trioxide, ferric oxide, cobalt hydroxide, nickel hydroxide, tungsten oxide, vanadium oxide, titanium oxide and so on.
Specifications
| | |
| --- | --- |
| Sample size | 100*100mm The size can be customized |
| Thickness | 1.2 mm-1.6mm |
| Density | 4 mg/cm3 |
| Pore Size | 580 microns |
| Packing | in sealed membrane box |
| Surface density | 0.5-0.9 mg/cm2. |
| Size of branches | 50-200 microns |
| Characteristic of large aperture | 200-500 microns. |
| Thermal conductivity | >6w/(m2k) |
| Standard PPI value | 110 |
| | | |
| --- | --- | --- |
| 0.1mm*200mm*300mm | 0.2mm*200mm*300mm | 0.3mm*200mm*300mm |
| 0.4mm*200mm*300mm | 0.5mm*200mm*300mm | 0.6mm*200mm*300mm |
| 0.7mm*200mm*300mm | 0.8mm*200mm*300mm | 0.9mm*200mm*300mm |
| 1mm*200mm*300mm | 1.6mm*20mm*300mm | The size can be customized |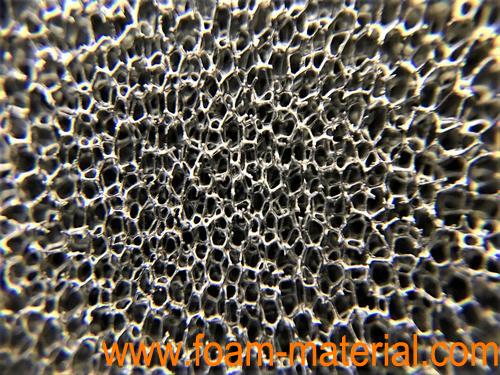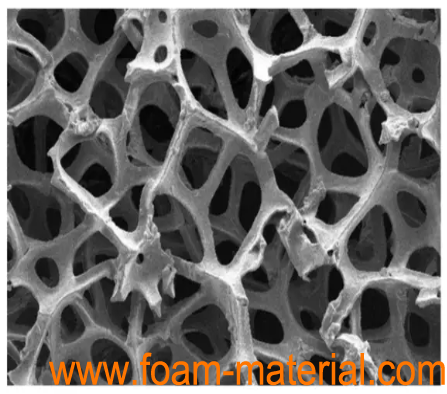 To customize various metal foams, please click the picture below for details: