High Purity Nickel Foam Ni Metal Foam Sheet/Roll
Introduction
Ni Foam product is composed by pure Nickel. Product shows excellent properties of corrosion resistance and hardness.
Usefulness: (Various shapes can be produced)
1. Used as the base plate/substrate of positive electrode in Ni-MH / Ni-Cd battery, Supercapacitor.
2. Filtration materials of air / oil / smoke etc.
3. Porous electrode in Galvano-Chemistry Engineering.
4. Elimination of heat.
5. Amortization materials.
6. Noise-Absorbing and Vibration-Absorbing materials.
7. Electromagnetic shielding materials.
8. Catalyst carrier.
9. Precious metal recovery.
Specifications
| | |
| --- | --- |
| Type | Open cell |
| Purity | > 99% |
| Form | Sheet or Roll, depending on size & thickness |
| Cell Size (PPI) | 10-150PPI, as per request |
| Thickness | Standard: 1-30mm Extra thin (<1mm) / Extra thick (>30mm) can be customized as request |
| Size & Shape | Standard: 500*500mm/ 200*300mm; can be made in different shape as per request |
| Porosity | 95%-98% |
| Open Cell Rate | ≥98 % |
| Volume Density | >0.1g/cm3, as per request |
| Surface Density | 200-2500 g/m ^2, as per request |
| Thermal Conductivity (Theoretical) | >3W/M.K |
| Mechanical Strength (Theoretical) | ≥2~7MPa |
| Tensile Strength (Theoretical) | 8~50MPa |
| Temperature Resistance (Theoretical) | ≥500℃ |
Reference dimensions
| | | |
| --- | --- | --- |
| 0.1mm*200mm*300mm | 0.2mm*200mm*300mm | 0.3mm*200mm*300mm |
| 0.5mm to 1.7mm*200mm*300mm | 2mm*200mm*300mm | 3 to 4mm*200mm*300mm |
| 5mm*200mm*300mm | 6mm*200mm*300mm | 8mm*200mm*300mm |
| 10mm*200mm*300mm | 10 to 20mm*200mm*300mm | The size can be customized |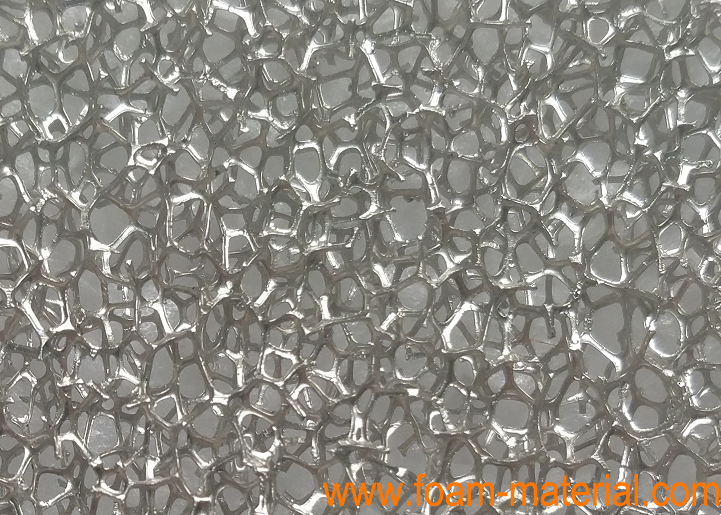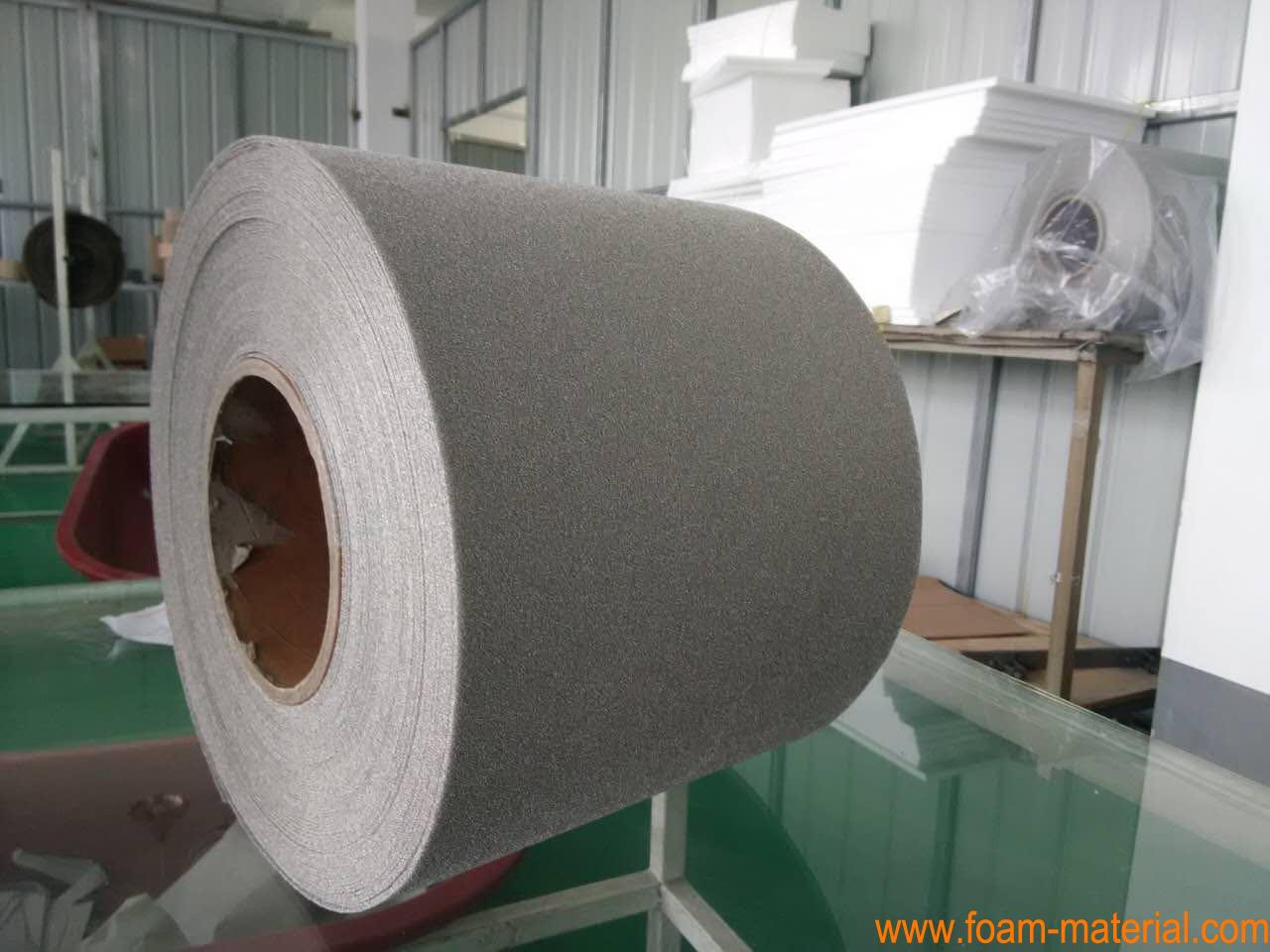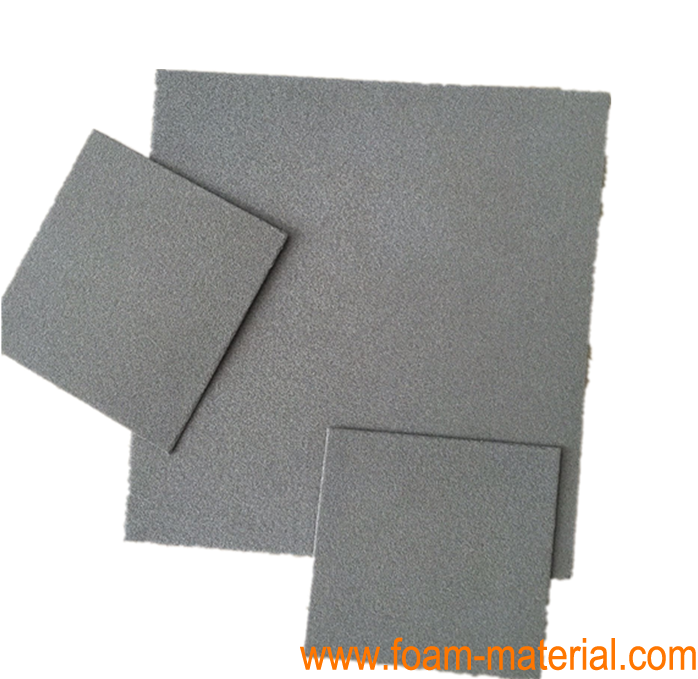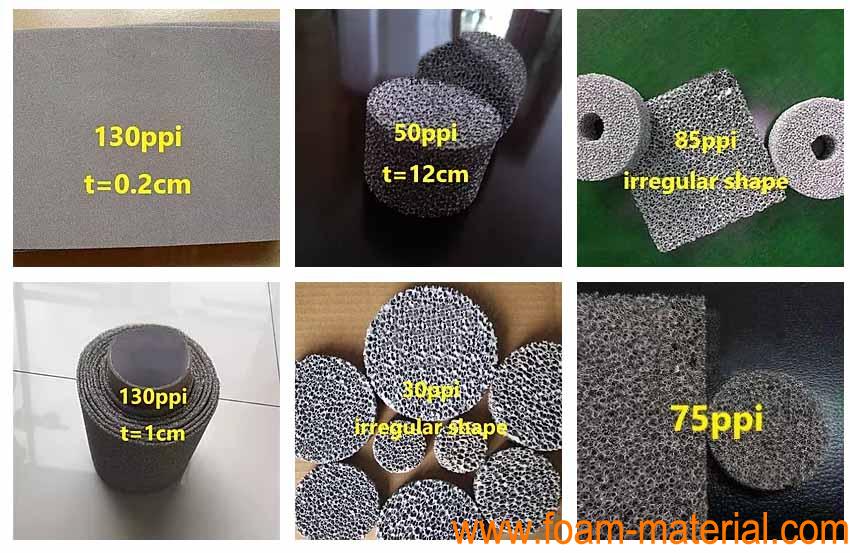 To customize various metal foams, please click the picture below for details: